January 2015: Four-year-old SkaterGirl is all bundled up. Hopes and knee socks high!
The class gathers off the ice in the Skate School coaches' room. They exchange names, go over safety, check to see that the skates are all tied properly, that everyone is wearing helmets and mittens, and then… to the ice!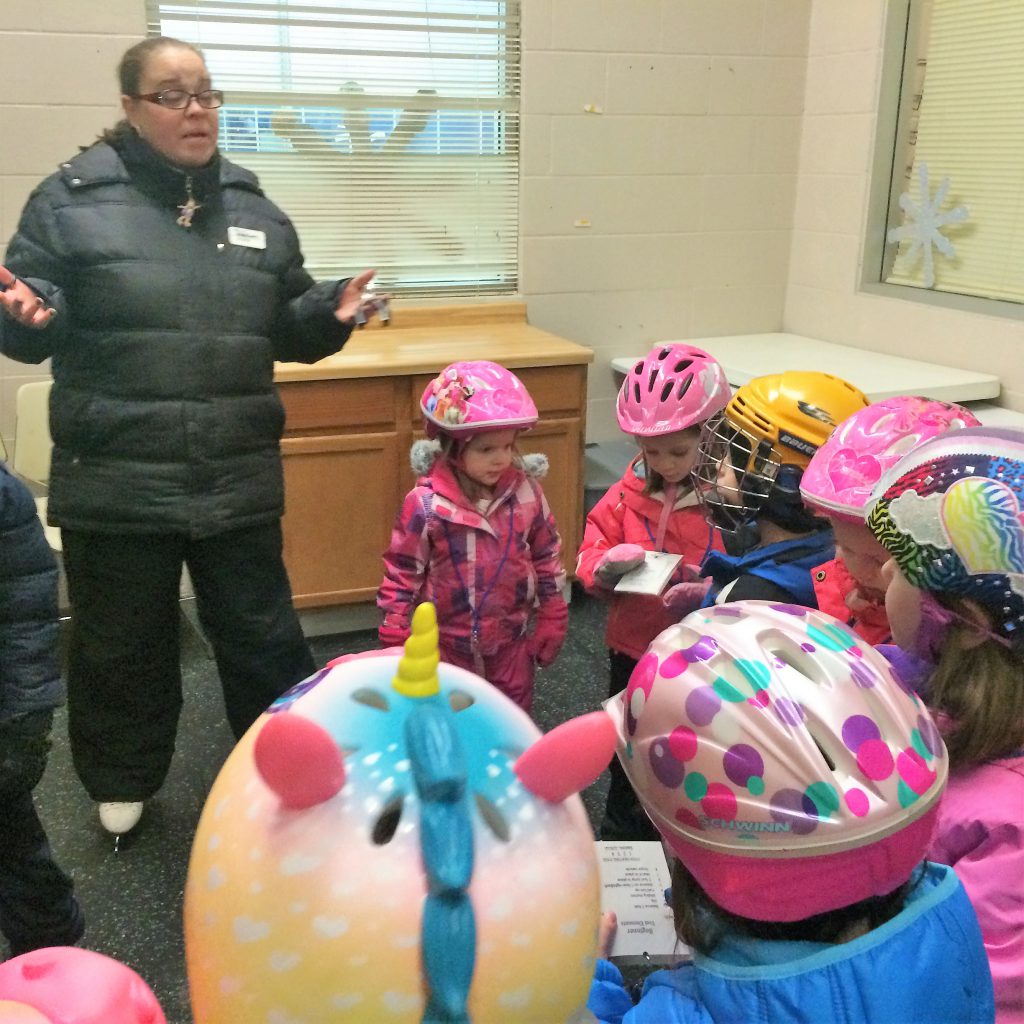 SkaterGirl spent the first 4 weeks just struggling to learn how to stand up after falling. I'm not exaggerating. If her determination doesn't get her somewhere someday, I don't know what will.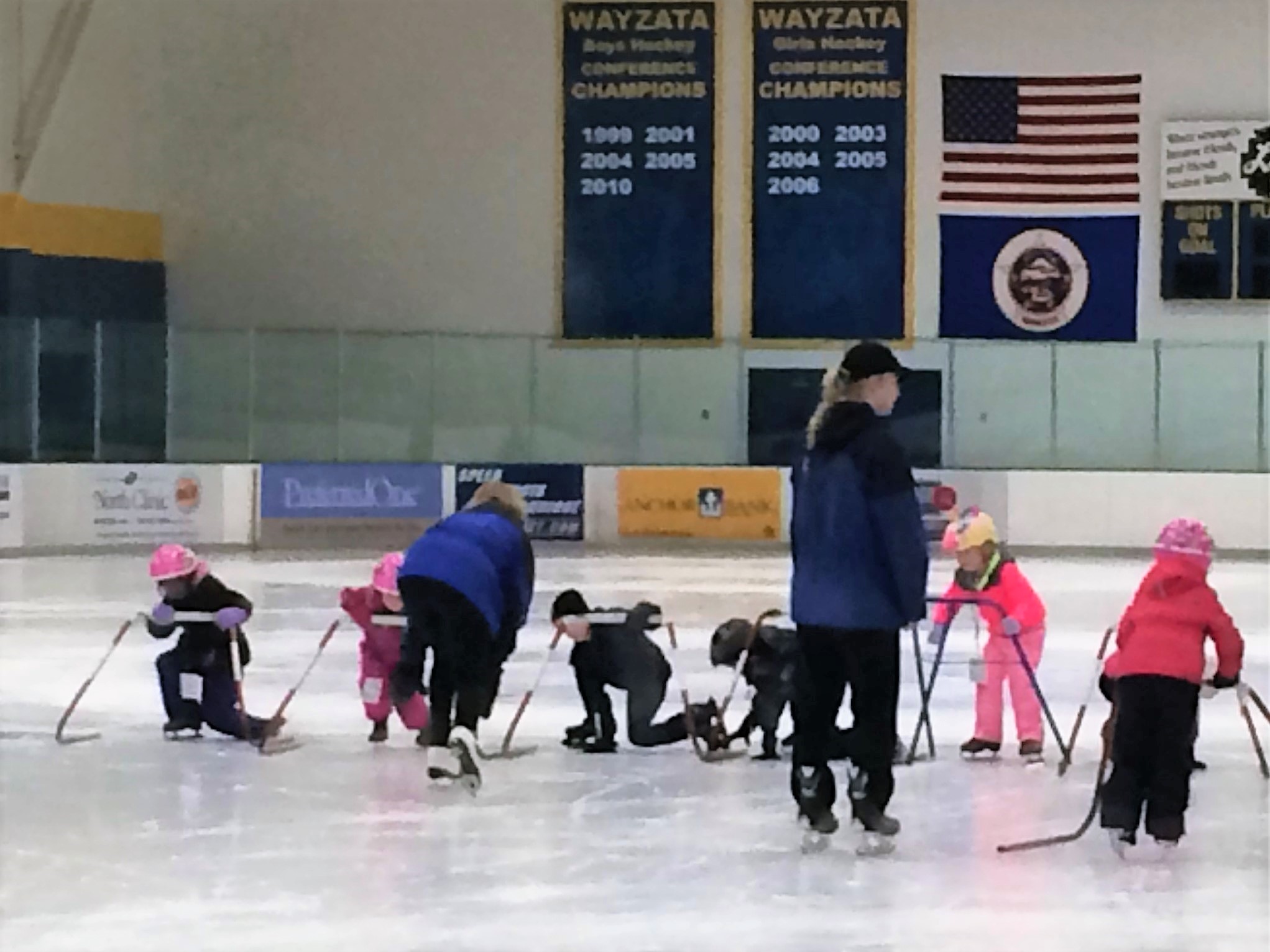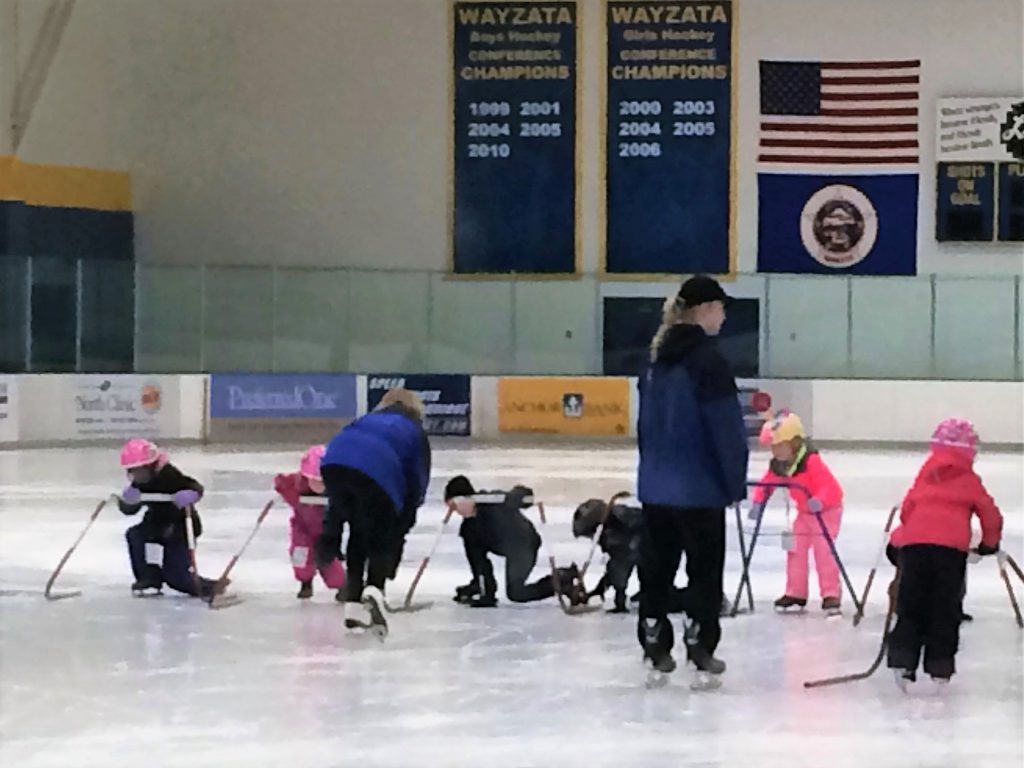 Not being a skater myself, I feel that it's a wonder anyone ever makes it beyond that first class.
But very quickly it went from that to this: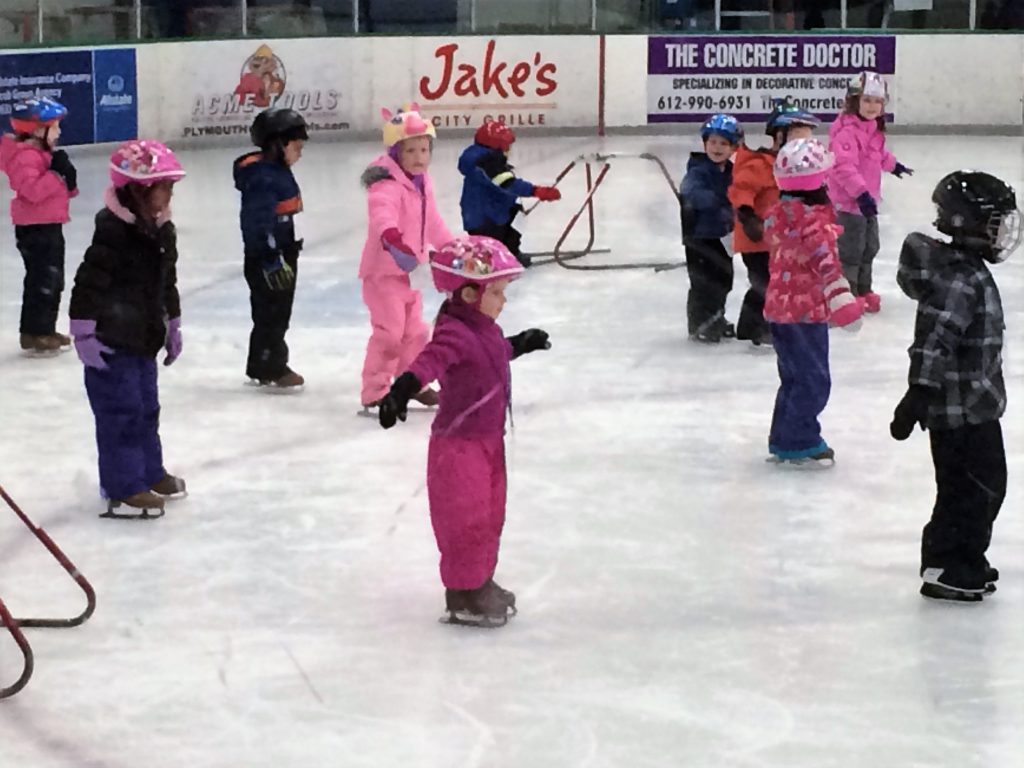 (Note her choice of lighter coat and heavier mittens)
And that's really all that was expected to graduate to the next level: Consistently standing up on her own after a fall and moving in a forward-ish direction. Mission accomplished!
Would love to see your beginner class photos! Please post pics and stories in the comments.